GMAT Online Group Courses GMAT Tutor London — Rowan Hand

Of course your GMAT score can be higher. I can help you reach what you know you're capable of.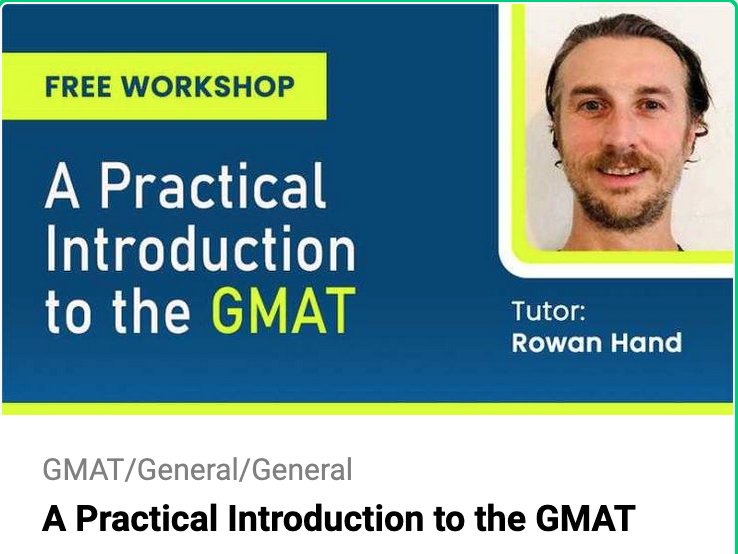 The application process can be confusing, irritating, and perplexing. That's why finding good guidance along the way is critical–the right help can speed up the process dramatically.

Reaching that coveted GMAT or EA score might seem a long way away, but with the right work it can happen faster than you might expect.
I can help you achieve the score you know you're capable of.
GMAT Group Courses held in an online environment in the convenient UK time zone.
As I am based in London, I can easily accommodate students across the globe: I routinely work with clients from LA to New York to Delhi to Melbourne to Bangkok to Auckland.
Click below to sign up for a free GMAT Group Course trial lesson (next is 10 September)!
Hello mate, 690 on the GMAT. 70-point improvement since last time. –David B
---
Thank you again for all your help–really could not have done it without you (750, 47/47) . –Elie S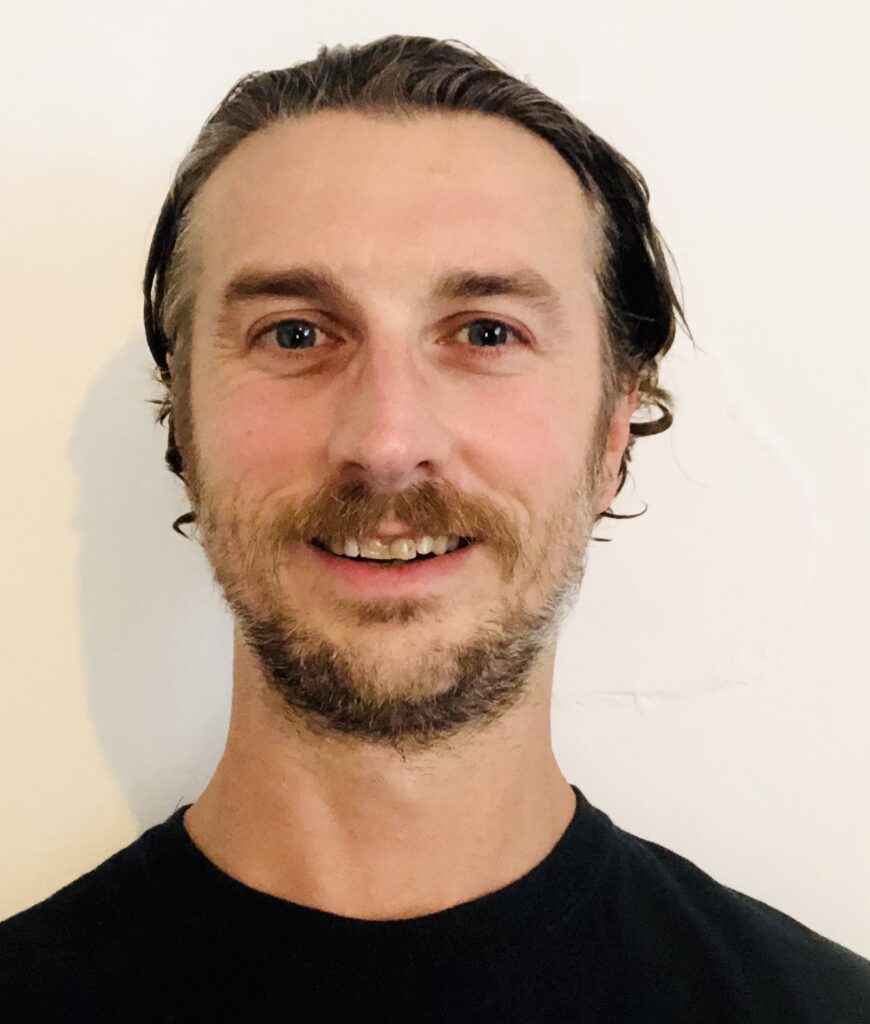 ---
Great news – I got 150 in the EA today.

I am absolutely delighted. Thank you for all your help and advice over the last few weeks.
–Eimear O
---
Hi Rowan,
I got a 153 on the EA today.
Just wanted to say a big thank you for the sessions and for your help over the past few months. It helped me greatly and I really appreciate it.
–Alan G
---
---
Featured In






Private GMAT Tutor — Online GMAT Group Course Options
Private Online
Simplest case, easiest option. GMAT tutoring online, offered hourly. Work with me to determine your strengths and weaknesses and streamline your preparation to boost your score.
This option is the most flexible if you don't know how many hours you need (we can discuss this!) or you only have a brief window before your exam.
Price: £110/hr or £990/10hrs
Practical Introduction to the GMAT — Online Group Course
Designed for beginners and people below 600 on the GMAT. Focuses on core knowledge, techniques, and strategy necessary for all sections of the GMAT.
Students will learn that despite its focus on Quant, Verbal, and data analysis, the GMAT is fundamentally a logical reasoning exam.
Technique, theory, and worked examples provide a full 16-hour curriculum to help you reach your target score!
GMAT Advanced Course — Online Group Course
Learn what it takes to go from 600 to 700+ on the GMAT. Focusing more on strategy and examples rather than specific topics, this course covers how the GMAT exam thinks.
Fundamentally, it teaches you how to tick the boxes as specifically required by the GMAT and covers GMAT-specific tips, tricks, exceptions, and techniques to get you over the hump and into the 700+ stratum.
---
FREE PDF Guide: 700+ GMAT Arithmetic Shortcuts
With 8 Videos!
No matter where you are on your GMAT journey, this guide can help.
Knowing topics isn't the same thing as knowing technique. The difference on the GMAT–once the basic topics are mastered–is almost always technique!
One of the most important of these techniques is learning to do less arithmetic. In many cases, the calculation that looks necessary is a total waste of time!
This guide will teach you how to ditch the arithmetic–once and for all!
---
700+ GMAT Arithmetic Shortcuts: FREE 8-Video Course
Testimonials
You've got the magic sauce! Did the exam yesterday and got a 690 (Q47, V38) – am pretty chuffed… Quant surprised me as performed much stronger here than expected.
– Haris K
Couldn't have done (HBS) without you my man!! TY–also in at Booth."
– Jaron W
---
GMAT Group Course Online —
A high-quality, cost-effective solution to GMAT Tutoring.
Why GMAT Tutoring is Important: Look, some people are fine working on their own, but it's tough to know how much time and effort is worthwhile, how much is enough, how much is too much, etc. It's good to have an outside perspective so someone can show you that you're working too much or kick your ass if you're working too little. A little accountability goes a long way.
Too much conflicting information online: Some of it might even be correct! But how would you know? That's why it's useful to have a trusted source you can discuss these problems with who can show you a time-tested approach that gets people the GMAT scores they want.
Is your tutor just a master's student getting £20 an hour? Some of these people are actually great, but you're still rolling the dice. This is my full-time job and I am committed to working in the world of standardized exams. When not teaching, I write and edit GMAT materials and work as a consultant editor for test prep companies.
Explanations need to be clear and concise–efficient, in other words: Let's be honest–it's pretty clear that a lot of the book explanations out there are a total joke. Providing clear, no-bullshit explanations for GMAT questions is actually what made my name in the editing world, and I can bring this knowledge and experience to your GMAT preparation.
The Details: Success on the GMAT is always a balance of many competing factors: true understanding of the topic, timing, proceeding even when a fundamental explanation seems unavailable. The GMAT Online Group Courses can help you manage the odd, often-competing demands of this difficult exam.
You're not paying stupid amounts so I can rent a nasty, smelly office in a posh part of town: These classes are online. You work from home. I work from home. Everyone is happy. You aren't paying a massive overhead so that my postcode looks better, and you don't have to deal with pushy salespeople who don't know what they're talking about. The benefit? That means these GMAT online group courses are significantly more cost-effective than the big-box tutoring companies can offer.
We're working online. You get to work from home. I get to work from home. The benefit to you is that you aren't paying a massive overhead just so that you can have a room to work with. This is obvious, but you also get to lose over-promising sales teams and questionable marketing materials. All this makes my private online tutoring significantly more cost effective than the big-box tutoring companies.
For those in the US: When did GMAT tutoring become prohibitively expensive? Prices are absurd. You don't need to deal with that noise. Take advantage of the fact that the rest of the world is NOT charging $450/hr and join a course here for cheaper (and I'll even throw in an American tutor–me–for you!).
---
---
---
Private GMAT Tutoring Online
GMAT Group Courses are both at a Basic (Practical) and Advanced level. This allows you to fit yourself to a bracket most suited to your needs. That said, if you're not scoring above 600 yet the Advanced GMAT Course will be a bit of a waste of time.
Everyone's process is different, but in these small group courses we'll be able to mold and shape a plan that suits your individual needs and learning style. Questions are encouraged, and we can adapt and change materials as necessary to suit the level of the class.
For those who prefer to work alone, there is still a benefit from a group course–many high scorers are actually quite independent, but it's always helpful to have someone to speak to about thorny questions or issues of proper technique.
Sometimes it's simply accountability that makes the difference: you have to show up and you have to do your homework. There will definitely be homework!
---
Want to know more about my tutoring style? Watch these videos.
Sometimes just seeing it done is all you need.
Watch me solve Official GMAT questions in real time and see if what I have to say resonates with you. Videos cover all sorts of Quant and Verbal topics, and you'd be surprised at how simple some of the rules for Verbal really are!
For your benefit, I stick to actual Official GMAT questions so you're not worried about how third-party company's cheaply (read: poorly) written question just doesn't make any sense.
As a note: many of the lessons on the channel are under one minute! Who would have thought you could learn so much so quickly?
Free Videos on my YouTube Channel /gmatcoach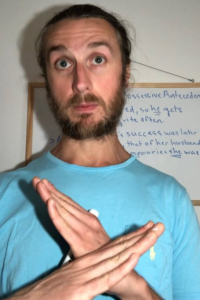 ---
Books, Videos, Free Stuff
Even more free PDFs here as well as more detailed content. Learn simpler, quicker ways to do questions on difficult topics from Probability to Permutations and Combinations to GMAT Grammar.
You can take advantage of my many years of GMAT experience without the premium of private tutoring.
My videos and books provide GMAT-specific knowledge for people of any level. It is still detailed enough to appeal even to those already above 700! You never know when a tip can help.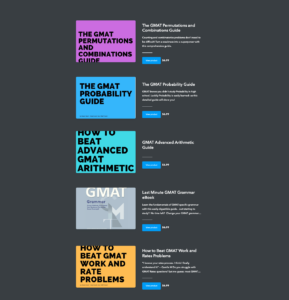 More Questions?
What's the benefit of a GMAT group course online? Your studying doesn't have to be aimless. With a decided curriculum, you understand that you are studying along a proven, effective track. I can provide support with specific advice, materials, and tricky questions. Remember that homework is also an excellent motivator!
Where is Online GMAT Tutoring Based? Um… wherever you're reading this. I live inside your screen. Seriously, though, it's UK time (GMT/BST): that's eight hours before California, five hours before New York, ten hours after Melbourne, etc.
Is this only because of COVID? Not particularly. I've been doing online GMAT lessons began in 2013, but I have to say the technology has improved immensely. Thank dog no one uses Skype anymore–jeez, what a joke that was. My computer for calls is hand-built and fast as, and the whiteboard system works phenomenally well. We can pull up questions from PDFs and write all over them like kindergartners–if you're nice, I'll even give you annotation permissions!
How do I find a GMAT Group Course Online? Right here: REGISTER INTEREST.
---
---
---