GMAT Tutor Online — Rowan Hand

Know you can do better on the GMAT? Let me show you how.
Getting into business school is a long, complicated process. However, with the right help it doesn't have to take as long as you might expect.

The distance from your current GMAT score to your dream score might seem insurmountable, but I can help you move toward it.

It's time to submit the score you're truly capable of.
You can learn from anywhere–all GMAT tutoring is available ONLINE.
Contact me for a FREE 20-minute consultation.
---
Hi Rowan, so it went much better and I got a V46 Q45 IR8. Total 730. –Olivia L
Working with Rowan was brilliant. I tried another tutor but didn't see much improvement. Rowan helped me get from a 640 to a 730 in a matter of weeks. –Dan G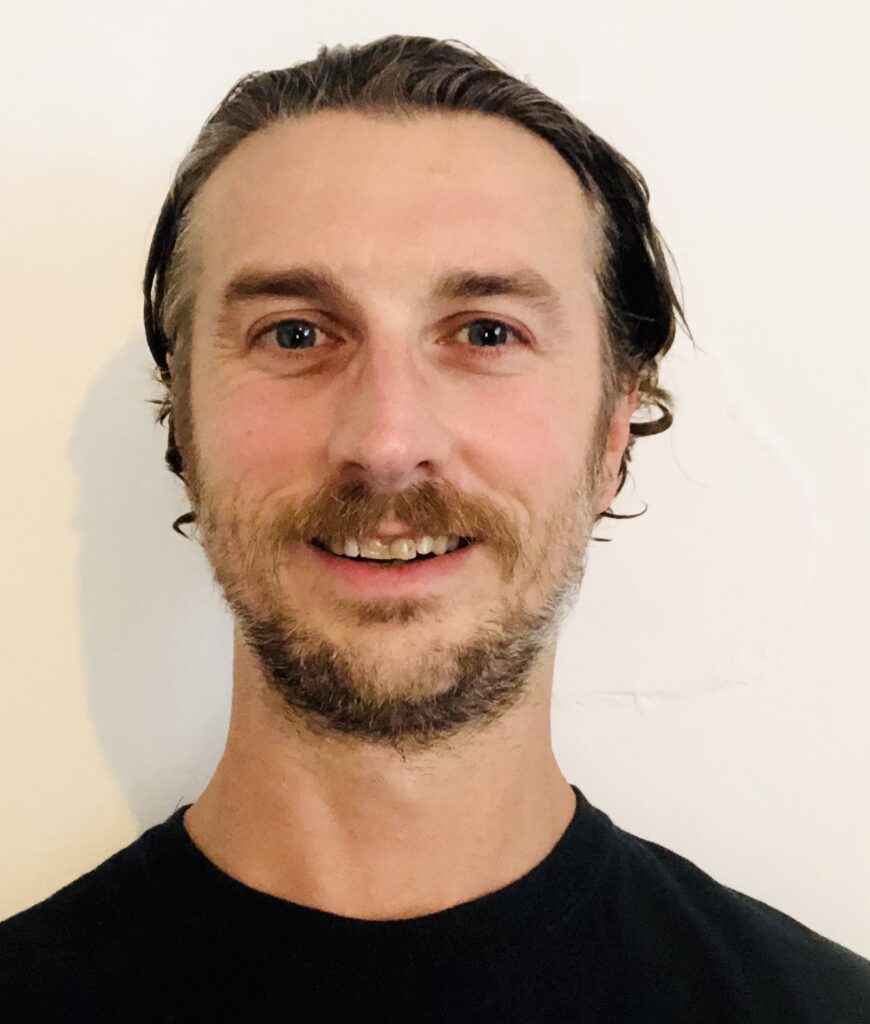 ---
I'd like to say from the bottom of my heart thank you for your support during the GMAT process- during the time that we worked together, I improved from mid-tier (or lower!) percentiles to an eventual 97% percentile score.
There is absolutely no doubt in my mind that this is a lifechanging outcome and I will be forever grateful to you not just for your support to me, faith in my ability (particularly where the evidence suggested I wasn't picking things up!) but also for the work that you do giving less gifted people a hope in hell at getting through the GMAT. —Ollie M
---
Did the exam (properly) this morning. Q48, V45, 740 overall. Thank you! –Olamide B
---
---
Featured In






Private GMAT Tutor — Online GMAT Tutoring Options
Hourly Online
Simplest case, easiest option. GMAT tutoring online, offered hourly. Work with me to determine your strengths and weaknesses and streamline your preparation to boost your score.
This option is the most flexible if you don't know how many hours you need (we can discuss this!) or you only have a brief window before your exam.
Price: £110/hr
10-Hour Tutoring Online
10% off! Specify targets for your GMAT preparation to make sure that your score increases as rapidly as possible. Including: diagnostics, hundreds of pages of in-house preparatory materials and video masterclasses, and of course personalized support from me.
It's GMAT help with a personal touch: feel free to text or e-mail if you need extra help.
Price: £990
One-to-One Online Intensive
This allows you to increase your effectiveness in a minimum of time. The Personal Intensive Program is your answer. You and I meet five days (six hours of class per day plus homework assignments) to skyrocket your score. That's thirty hours of class over the five-day period, plus after-hours support.
Price on Asking
---
Sample GMAT Guide
Arithmetic Shortcuts — With 8 Videos!
If your GMAT score is in the 600s and you're stuck as to how to increase it, check this out:
There's a difference between knowing the topics and knowing proper technique, and this is almost certainly technique.
Doing less arithmetic than you might see fit is one of the most important techniques–never more calculation than absolutely necessary!–this guide explains precisely when it's safe to lose the Arithmetic.
---
700+ GMAT Arithmetic Shortcuts: FREE 8-Video Course
Testimonials
You've got the magic sauce! Did the exam yesterday and got a 690 (Q47, V38) – am pretty chuffed… Quant surprised me as performed much stronger here than expected.
– Haris K
Couldn't have done (HBS) without you my man!! TY–also in at Booth."
– Jaron W
---
This is how to increase your GMAT score in the minimum time.
GMAT Tutor available Online from anywhere!
Benefits of GMAT tutoring: Tutoring isn't for everyone and it's true that some people do just fine going it on their own or working with the forums, etc. I have no problem with the forums and even moderate on one! Still, it is often quite difficult to know how much time or effort is truly necessary to devote to your study. How many hours a day, how many weeks to prepare, how many months before the exam do you need to start, etc.
There is a lot of conflicting information online. That's not to say it's even all correct or all incorrect, but the effectiveness of this information varies person-to-person. It's useful to have a person you can discuss all this with, as well as a place to talk about your fears, expectations, and obviously anything about GMAT content.
Not every tutor is equal. I do this job full-time and I am committed to working in the world of standardized exams. As a full-time GMAT tutor online, I make a point to give what I can whenever I can to make sure that clients succeed. During those times that I am not tutoring, I develop GMAT materials and freelance as an editor and consultant for other test prep companies and question producers.
My focus is clear, efficient explanations. GMAT success will always be a balance of understanding the topic, considering your timing, and having the ability to proceed even though no explanation might be immediately visible. A lot of it comes with practice. I want to help you manage the strange and often-competing demands of this difficult exam.
You're not paying for space rental or agency nonsense. We're working online. You get to work from home. I get to work from home. The benefit to you is that you aren't paying a massive overhead just so that you can have a room to work with. This is obvious, but you also get to lose over-promising sales teams and questionable marketing materials. All this makes my private online tutoring significantly more cost effective than the big-box tutoring companies.
Are you in the US? I'm going to come out and say it: GMAT tutoring costs too much in the US. You can use some geographical arbitrage and get all the advantages of an expensive service (with an American tutor–me!) for a fraction of the price.
---
Looking for a second opinion? I know a lot of people in this space, and I can recommend a handful of great people you can discuss your situation with, any of whom I'd be comfortable to have you work with if you think he or she would be a better fit. Contact me for a list of trusted online GMAT tutors.
---
Sam Weeks — Admissions Consultant Online
Sam is my top recommendation for an admissions consultant partner. You're reading this, which means you're already on that B-school journey, and when you need help with the application process, Sam is the first person I'd recommend you speak to.
2021 Financial Times Global MBA Ranking featured Sam Weeks Consulting.
For the 2020-21 MBA season, 18/20 clients received admission to target schools, including Harvard Business School, Kellogg, Columbia, and Wharton.
As icing on the cake, thirty-five percent of Sam's clients received scholarships at the schools they ultimately went to.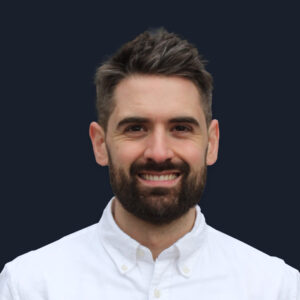 ---
Lessons aren't the only option to help with GMAT. Here are some other ways that I can help with your GMAT tutoring process.
Private GMAT Tutoring Online
Online GMAT tutoring can be done hourly à la carte or in packages starting at ten hours. For most people, the ten-hour package is an effective way to learn to study on your own. It's the most-chosen option for a reason.
The GMAT process is different for everyone, and working privately allows us to shape and mold a plan to suit your individual needs and learning style. Plus it's one-to-one so we can adapt and change as necessary.
Even if you prefer working on your own, you can still find benefit from tutoring. Most times I find that the highest scorers tend to be rather independent. It's still useful, however, to have someone to speak to or a second opinion on certain thorny GMAT questions.
Ultimately, sometimes it's just the accountability of meeting with someone and needing to do your homework. Don't worry–we've all been there. And definitely don't worry about the homework part. I'll make sure you keep yourself occupied.
---
Check out these Free GMAT Videos to understand more about the way that I think and my tutoring style.
Often it's just watching someone do it to see that you could in fact do it yourself.
Even if you've read all the theory, you might find that you're getting nowhere with it. Seeing someone (me) solve Official GMAT questions in real time, with commentary, is a great way to get your feet wet. Check out my YouTube channel (link).
These videos talk about all sorts of Quant and Verbal topics, and you'll be surprised how quickly some of the Verbal topics can actually be addressed! And be sure that I'll stick to Official Guide questions so that you're not chasing your tail trying to figure out why a poorly-written question doesn't seem to work.
While you're at it, check out the One-Minute GMAT Lessons channel! I bet you didn't know how much you could learn in such a tiny window of time!
Free Videos on my YouTube Channel /gmatcoach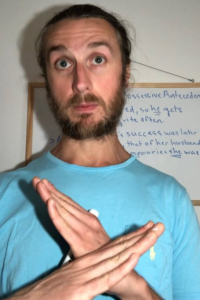 ---
Books, Videos, and More
Hopefully you've had a chance to check out the free stuff. If that's not enough, I also have these in-depth guides available. They address a simpler, quicker way to do questions on difficult topics such as Probability, Permutations and Combinations, and GMAT Grammar than you're likely to find in many of big-name GMAT books.
With these materials, you don't need tutoring to get the benefit of my experience.
These Videos and Books are designed to provide GMAT-specific knowledge that is accessible to people of any level but detailed enough even to appeal to those already in the 700s.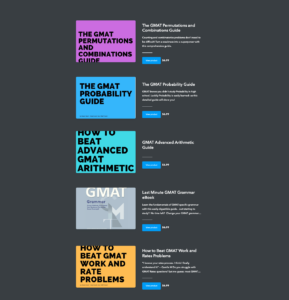 More Questions?
What's the benefit of working with a GMAT tutor? We can work together to make sure you're studying well. That is, as effectively as possible. I can give you support with advice, materials, and even when you're stuck on a tricky question outside of a lesson. Don't forget that having homework due is an excellent way to motivate yourself.
Where is Online GMAT Tutoring Based? Where are you reading this? There. Seriously, though, it's in UK time (GMT/BST) so eight hours ahead of California, five hours ahead of New York, and one hour behind France and Germany.
Is this a COVID thing? Not really; my online GMAT lessons began in 2013. I've spent a lot of time and money upgrading my computer and online whiteboard system and digging up digital copies of all the old GMAT books so that we can work online and you won't miss anything. If you have a tablet as well, you can write on the screen at the same time as me!
What are the prices? £110/hr by the hour or £990/10 hrs. Over 10 hours PoA.
How do I find a GMAT Tutor Online? Right here: CONTACT.
---
---
---